Make Profitable Videos that Wow Clients in Minutes with The Most
Powerful and Flexible Drag/Drop Video Editor Powerful and Flexible Drag/Drop Video Editor
Get Special Discounted Access Today Only Because You Bought Skilexa!
Drag/Drop Cloud Tech.

- Drag thousands of images, video clips, audio, and more into the timeline editor for fast video editing

Advanced "Ken Burns" Wizard

- Customize pan and zoom effects on any image you want down to the exact spot you want for 100% unique videos

MultiTrack Timeline Editor

- Layer images and full video tracks over audio voiceovers or background music for ultra-fast video building.

Commercial Rights Included

- Bank six figures per year selling amazing videos to clients the easy way

DFY Local Niche Templates

- Create videos from DFY templates for clients in a variety of hot local niches fast.
PlayPix Special Offer to Skilexa Buyers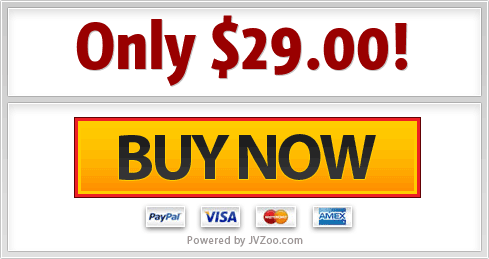 Your low-cost investment is protected by a 30 day money back guarantee
Jason W.
"Our videos look SO much better and we're able to produce more of them easier!"
"I started testing out PlayPix a week ago and had to let you know about the results. Our videos look SO much better and we're able to produce more of them easier! This has lead to a major spike in traffic and leads which of course means more revenue for us this year. I highly recommend this to anyone needing a sales boost for themselves or clients they work with."
Steve Weeks
"...this tool goes above and beyond other video apps we've tested."
"What I like most about PlayPix is that has the perfect balance of easy-of-use, yet can create serious videos I need. Video marketing is our #1 priority for generating leads and this tool goes above and beyond other video apps we've tested. I don't normally say this, but this app is a must have for your marketing arsenal."
Andrea B.
"PlayPix looked like a game-changer and I wasn't disappointed..."
"We are using video so much now in our business so you can imagine how excited I was to get a hold of this software. PlayPix looked like a game-changer and I wasn't disappointed. The app really is drag and drop simple to create stunning videos we use on social media and ads. Thanks so much for this amazing tool. Highly recommended. "
You already know video is the most powerful marketing tool and in 2019
it's going to get bigger.
Your #1 Traffic Source by Far:
By 2020, online videos will make up more than
80% of all consumer internet traffic (85% in the US). - Cisco
Much Higher Conversions with Video:
Viewers retain 95% of a message when they watch it in a video, compared to 10% when reading it in text. - Wirebuzz
Consumers are Demanding More Video:
43% of people want to see more video content from marketers. - HubSpot
Although
there are tons of video marketing tools today...
No Video Tool had
Everything We Needed


for Fast Professional-grade Video Creation.

All the video creation tools we came across were…
Too Complex

- You need to buy an additional training course on just how to use the editor

Too Feature Diluted

- Couldn't allow for rich video customization and what our clients wanted

Too Junky and Unsupported

- The videos not only looked bad and the app would go unsupported
For years, we've been searching for a video creation tool that is…
Powerful enough

to create attention-grabbing videos that build trust and drive insane traffic and sales…

Flexible enough

to create videos that don't look like everybody else's videos…

Simple enough

to start cranking out professional videos in minutes, without steep learning curves or endless tweaking.
Because we were simply losing too much money and wasting too much time with video editors that didn't live up to the hype, we had no choice but to create our own custom solution.
Introducing...
Drag and Drop

Your Way to

Professional Grade Videos


in Just 4 Steps

Drag Pro-Quality Images or Videos to the Timeline

Search a gigantic library of pro-quality images or a big collection of video clips and drag them to the timeline editor to begin creating your video.
Layer Custom Voiceovers, Background Music, and other Audio
Then, layer custom voiceovers you record in PlayPix or import into the app, background music, or other audio behind your image and video clips. You can change the timing of any image or video clip to sync everything perfectly.
Customize Text, Fonts, Animations, Timings, and More
Then, add text, overlays, advanced pan/zoom effects, watermark images, and far more to any image or video you've added to the video timeline editor. PlayPix allows you to import and customize everything to make the video exactly how you want.
Preview, Render, and Profit
Then, preview how your video will look right inside the app and once it's right, hit render. PlayPix will store your project and video inside the cloud server for no additional cost for you to use whenever you're ready.
See How
Easy

It is to Use in this Demo